Laboratory Guide 2023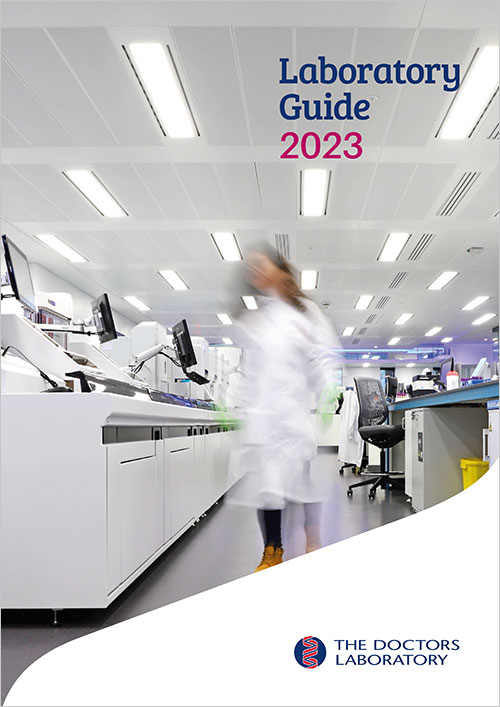 This year the Laboratory Guide looks different but every year we review requesting patterns, frequency of use, new best practice, new methods, and include new and relevant assays into the test menu. We also try to incorporate the changes that have originated from feedback received over the past year. This helps us to keep profiles and test menus as up to date and as relevant as possible. Details of nearly 1500 tests are listed in sections, by speciality, and through the A–Z test list in the last section of the guide. Profiles continue to be laid out by specialty but are now listed in alphabetical order. For advice or information about any of the tests that are listed – and particularly if you cannot find the test you are looking for, do please contact the laboratory on 020 7307 7373. If you need information and advice about Genetic Tests please call 020 7307 7409.
The symbols NEW  and CHANGE show new test entries and changes to tests, respectively.
For those who are taking samples, the inside back cover of the laboratory guide gives details of the sample types, with coloured dots for the identity of the BD vacutainer tubes  (A B C F G H K). Throughout the guide the number of tubes needed is shown by the given number of dots.

To order a printed copy of the TDL Laboratory Guide 2023, please email labguide@tdlpathology.com
New, Changes and Updates 
To accompany the Laboratory Guide 2023, this document highlights new, changes and updates to tests, profiles and services. 
Sample Collection Guide
The Sample Collection Guide is a reference for clinicians and their patients who are collecting samples, or who are preparing to collect samples that require special instruction.
Sonic Corporate Responsibility Report 2021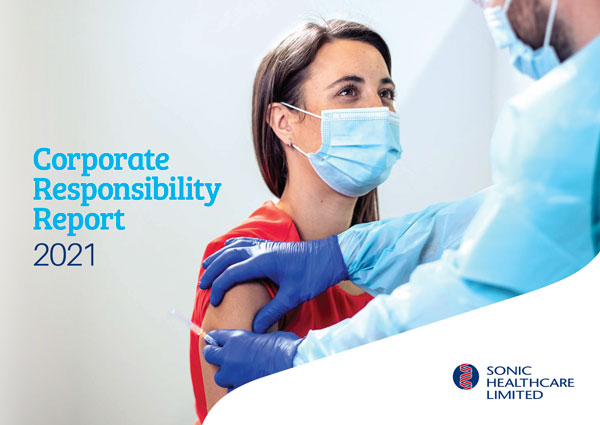 From our earliest inception, good citizenship has been an integral part of Sonic's corporate culture. 'Company conscience' and 'Respect for our people' are two of the five pillars of our Foundation Principles, and the commitment to these values extends from the Board of Directors through to our staff.
Our medical services touch the lives of millions of people either as patients, clinicians, employees, suppliers, investors or members of the communities that we serve. We strive to provide the best possible quality and service, and to deliver these as responsibly as we can.
Sonic Healthcare 2023 Sustainability Report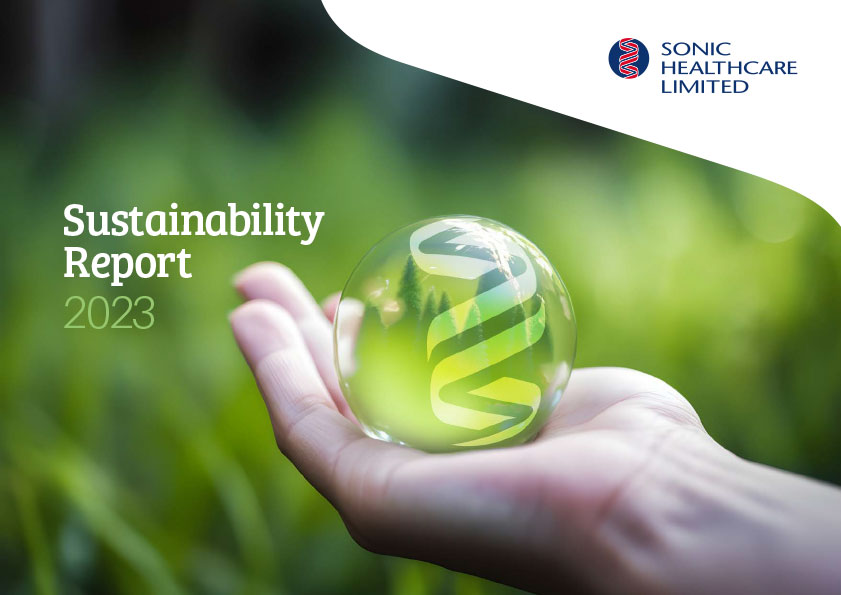 The Sonic Healthcare 2023 Sustainability Report highlights our commitment to sustainability and our work to achieve positive environmental, social and governance (ESG) outcomes.
Key additions to this year's report include our first (qualitative) Task Force for Climate-Related Financial Disclosures (TCFD) statement which details Sonic climate-related risks, a restatement of Scope 1 and 2 GHG emission disclosures, and our first-ever estimate of our global Scope 3 emissions.